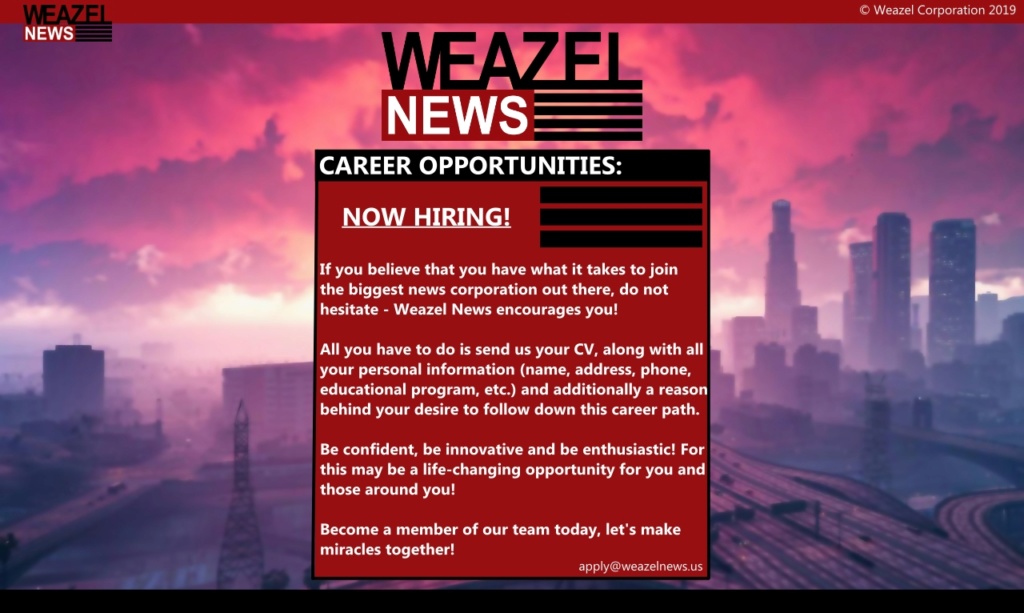 (( OOC Info: Direct your application over to my PMs (
@Loco Phil
). Include your character's full name, address, phone and educational background (if any). There isn't an application form, however, I heavily encourage you to be as creative as possible with it, since it's essential for the faction itself as you'll be taking responsibility yourself for its well being.
Additionally, the few requirements that are out there for you to consider before applying are:
- Be fluent in English
- Professionalism on both in-character and out-of-character level, at least when it comes to the faction
- Contribution, be it via roleplay or other creative methods
- Be creative, be inspiring and open-minded.
- Be understanding towards others, we're out there to represent the community and with such comes responsibility (in-character drama is permitted)
- No criminal background
For any further information, or easy reach you can contact me over Discord - Radoš#4177 ))
Last edited: